Fluke Networks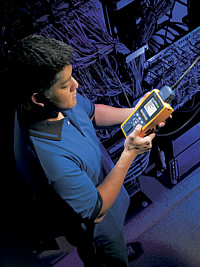 DTX CableAnalyzer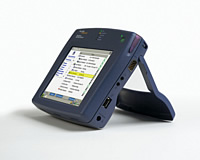 EtherScope Network Assistant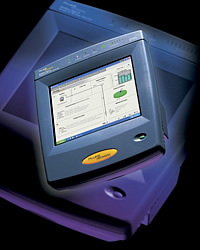 OptiView Series II Integrated Network Analyzer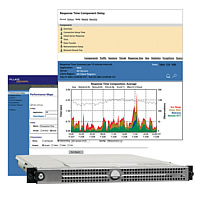 SuperAgent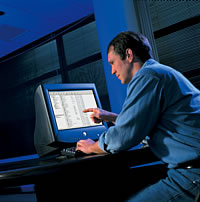 OptiView Console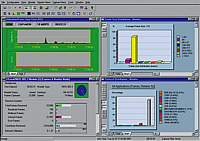 OptiView Protocol Expert
Fluke Networks provides Distributed Vision and Centralized Analysis for the testing, monitoring and optimization of enterprise and telecommunications networks, and the installation and certification of the fiber and copper forming the foundation for those networks. The company's line of Network SuperVisionâ"¢ solutions provide network installers, owners, and maintainers with superior vision, combining speed, accuracy and ease of use to ensure maximum network performance and the fast resolution of problems. Headquartered in Everett, WA, with sales offices and associates worldwide, the global company generates approximately 50% of its revenue outside of North America. The company virtually created the handheld cable and network analyzer categories with award-winning products that today set the standard among the engineers involved in the deployment, analysis and troubleshooting of key network devices and network applications.
Product/Service
Fluke Networks' solutions range from cable testing products to broadband data services equipment and Ethernet and IP monitoring and analysis software and hardware. Some examples are listed here, to see the full range please see www.flukenetworks.com
DTX CableAnalyzer : it all starts with 9-second Cat 6 Autotest that means you can meet TIA-568-B certification requirements and receive structured cabling warranties much faster than ever before.
EtherScope Network Assistant : your eyes into the network to help you spot problems and solve them faster than ever. With this portable, Gigabit LAN analyzer you'll have better network vision for proactive and reactive problem solving - critical in today's evolving networks.
OptiView Series II Integrated Network Analyzer: gives you the quick network visibility you need to resolve today's network problems faster and smarter. Combined with its network analysis and monitoring capabilities you'll have complete network vision in one power-packed portable tool.
SuperAgent: an analyser that quickly tracks and measures end-user application response times and identifies the source of delays, all without the deployment of desktop or server agents. SuperAgent automates the management of application performance so network managers can improve end-user satisfaction.
OptiView Console: provides a single, comprehensive view into your network. Get complete vision into enterprise activity, topology changes, errors and alarms in real-time across your entire enterprise network. Only OptiView combines network discovery, statistical analysis and packet capture for faster, easier, and deeper insight into your WAN, LAN or wireless network.
OptiView Protocol Expert: is a scalable protocol analysis and monitoring solution for your network field service staff and your core data center engineers. Protocol Expert lets you identify network degradation or troubleshoot application response time issues faster and easier due to its flexible user interface and collaborative architecture.
Industry specialisation
Datacom Cabling
Network Infrastructure installation, testing, certification, and troubleshooting.

IT Networking
Enterprise analyzers, testers, reporting and diagnostics, application performance software.

Telecommunication providers
Outside plant testing instruments and tools, central office software, loop management system.
Sample List of Clients
Ninety-One of the Fortune One Hundred companies gain NetworkSupervision through Fluke Network Solutions.