Polyformes Limited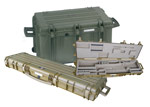 Polyformes Explorer cases - rifle cases and weapons cases, and waterproof cases for secure communications.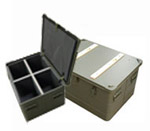 Polyformes lightweight transit cases are trackable, reinforced, high-strength aluminium cases for military arenas and support.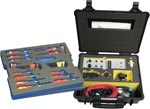 Polyformes Plastazote foam inserts provide total protection during transit and storage.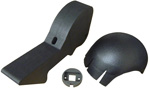 Polyformes Plastazote foam shapes to suit myriad applications, including closed cell foam, Plastazote sheets and Plastazote pads.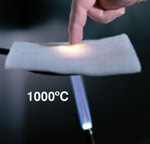 Aspen Aerogels products provide thermal insulation at its highest level (0.012W/mK thermal conductivity).
Polyformes - Military Containers, Waterproof Cases, Weapons Containers, Foam Cushioning Protection and Aerogel Insulation
Polyformes is the UK's main supplier of Explorer cases with the added bonus of being the largest protective foam insert manufacturer in the UK. This means optimum protection for all military and defence equipment that needs transportation or storage in extreme conditions. Explorer cases are waterproof cases and dustproof to IP67, meeting DEF STAN 81-41 Level J, with STANAG 4280 certification and NATO stock codes.
Polyformes supply the full range of Explorer cases including the weapons case and rifle case sizes, complete with UK Ministry of Defence DEF STAN 81-116 grade Plastazote foam inserts customised to house all equipment, communications, electronics, weapons, tool control trays, repair kits, security and detection equipment.
Explorer reinforced cases
Explorer cases are waterproof, dustproof and shockproof and currently in use worldwide for military and industrial applications. Superior performance is guaranteed in extreme environments thanks to the amazing injected copolymer polypropylene structural resin used in their manufacture.
Polyformes Explorer cases have reinforced angles and ribs and are corrosion proof with resistance to any kind of chemical fluid and acid corrosion including Skydrol. They have a lifetime guarantee against breakage of materials and workmanship.
Polyformes lightweight transit cases
Polyformes lightweight transit cases for rapid deployment can be manufactured in NATO green and desert sand aluminium alloy. These military containers can be supplied, empty, with basic cushioned compartments, or with customised foam inserts.
Plastazote foam inserts
Plastazote foam inserts and protective cushioning can be customised to offer optimum protection for all types, sizes and weight of equipment. Plastazote foam meets the UK Ministry of Defence DEF STAN 81-116 GP A-D including the explosive compatible QX grade.
Plastazote foam is supplied in black, olive green and sand colour. It is a totally inert material with excellent stability and cushioning performance. Plastazote is probably the world's most reliable closed-cell polyethylene foam-cushioning material owing to its unique manufacturing and cross-linking process. It is water and chemical resistant and non-corrosive.
Foam components, high temperature seals and gaskets
Foam components produced by Polyformes include high-temperature seals and gaskets, aircraft seating and armrest pads, ejector-seat head-cushion pads, military helmet trauma liners, missile cushion packaging, night vision pouch foams, and ammunition box foams. With material densities ranging from 15kg/m³ to 300kg/m³, weight and size of product is not an issue.
Polyformes can offer sheets, cut pieces, CNC routings, thermoformed parts, water-jet and die-cut pieces. We utilise robot technology, laser marking and CNC profile cutting.
Thermal insulation gels
Aerogels offer the highest level of thermal insulation possible. These revolutionary flexible blankets from Aspen Aerogels working in partnership with Polyformes, are thin nanoporous aerogel insulation blankets designed to meet extreme thermal requirements for a broad range of applications.
Cryogel, Spaceloft and Pyrogel aerogels perform across a range of temperatures from -273°C to 650°C and offer excellent resistance to flame spread and smoke emission, as well as blast mitigation, sound absorption and IR suppression.