World Border Security Congress
2017-03-22 14:48:37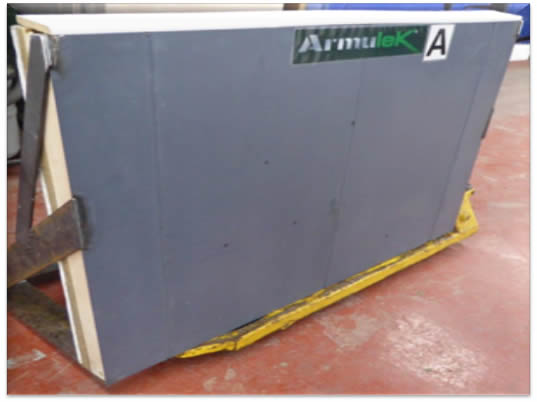 Armulek Balistic Proof Covert Panel and Armoured Units
Modulek has brought together a number of technologies to provide an effective border management system. The equipment and personnel required to operate the systems are protected within ArmuleK super lightweight armoured units.
The ArmuleK Unit is a super lightweight, fully armoured, mobile stand-alone unit, utilising the ArmuleK Covert Panel. The unit has been developed by Modulek for rapid global deployment of instant security. Every unit is specifically designed for the end user requirements and is highly flexible in design and configuration with a multitude of specialist accessories for security.
Armulek brings together surveillance software and hardware technologies with secure infrastructures for personnel and equipment safety. These building & systems have been developed for remote borders, road checkpoints, coastal surveillance and estate protection.
---
For more information contact:
Casablanca
-
Morocco
Tel: +442081445934