World Security Report
2017-06-07 14:07:45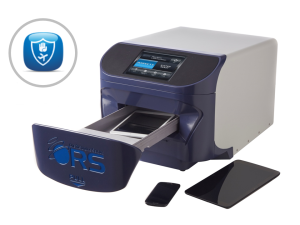 TSA to Evaluate New Personal Electronic Device Screening Technology as Potential Alternative to the Electronics Ban
The new electronics scanner is a compact, affordable solution that could be immediately deployed to airports for detecting explosives concealed in electronic devices.
One Resonance Sensors, has announced that the U.S. Transportation Security Administration (TSA) will evaluate ORS' personal electronics scanner. MobiLab® ES is the only state-of-the-art inspection system that effectively screens devices such as tablets and notebooks, which are currently banned from being carried onboard by passengers on a number of flights to the United States. In contrast to CT and other X-ray technologies, MobiLab ES is an affordable solution that may be deployed for at-gate or checkpoint electronics inspection.
On March 21, 2017, the U.S. Department of Homeland Security imposed new restrictions on electronics in aircraft cabins on direct flights to the United States from a number of North African and Middle Eastern airports. Recent reports indicate that an expansion of the ban may be extended to flights from European airports and other regions potentially impacting thousands of flights a week.
"We are pleased to have ORS' MobiLab ES assessed by the TSA as a potential solution for screening of electronics and to deliver a new, more compact, and less costly security capability to airports and air carriers to address threats to transportation security," said ORS Chief Executive Officer Pablo Prado. "MobiLab ES was designed specifically to address the threat of explosives concealed in portable electronic devices. We are confident that the scanner will demonstrate its effective and rapid detection capabilities and its mission-critical utility in security checkpoints."
ORS' MobiLab ES uses harmless radio-frequency electromagnetic waves to inspect electronic devices for concealed threats. The U.S. Department of Homeland Security and the U.K. Department for Transportation have evaluated the performance of the scanner, and trials have been performed at two airports in the Middle East.
---
For more information contact: