Critical Infrastructure Protection and Resilience, North America
2017-09-22 12:06:43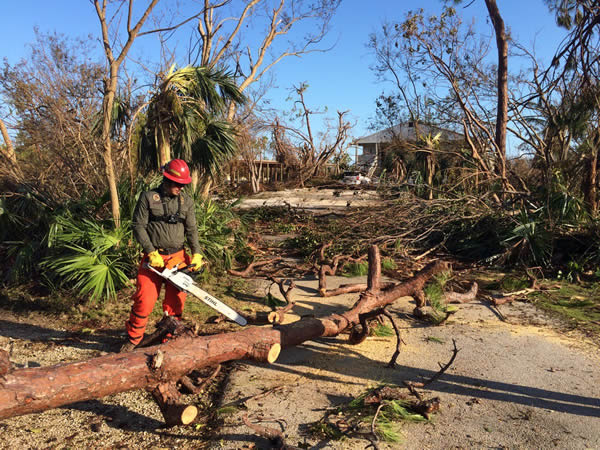 Are fibre optics the answer to resilient communications?
Communications are a vital critical infrastructure in themselves and they are also a key to disaster management and recovery from any major incident, be that natural, terrorist related or man-made.
So whilst more expensive than tradtional copper wire and GSM telecommunications, are fibre optics really the way to go?
Well the experience in Florida may suggest it is!
According to a press release today, daily operations for Frontier Communications have returned to near normal levels after Hurricane Irma's punishing sweep through the company's six-county Florida service area (Hillsborough, Pinellas, Pasco, Polk, Manatee and Sarasota).
"The resiliency of Frontier's buried all-fiber network was a significant differentiator in the market," said Melanie Williams, Frontier's Senior Vice President for Operations in Florida. "Where power was available, the services of the majority of Frontier's FiOS-based customers remained operational despite Irma's impact. Frontier customers who lost power saw their FiOS services automatically restored once electricity was available."
Frontier's central office and remote office facilities remained online throughout the storm, either because electricity was available or generator power kicked in, added Williams.

Image courtesy of the National Hurricane Center
---
For more information contact:
Tampa
Florida
United States Of America
Tel: +442081445934