World Security Report
2017-10-12 10:30:05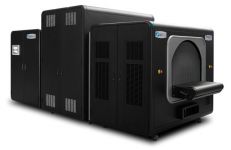 OSI Systems Receives $16 Million Order for Airport Security Inspection Systems
OSI Systems has announced that its Security division received an order for approximately $16 million from an airport customer in Panama to provide multiple security inspection platforms, including the Rapiscan® Systems RTT® 110 (Real Time Tomography) explosive detection system for screening checked baggage and the 620DV (Dual-View) checkpoint screening system for screening carry-on baggage, and follow-on service and support.
OSI Systems' Chairman and CEO, Deepak Chopra, commented, "We are pleased to announce our first RTT award in Latin America and look forward to serving this customer utilizing our advanced baggage inspection systems that are designed to enhance airport security and passenger safety."
The RTT® employs a proprietary solid-state approach to provide high-resolution 3-D imaging, and its unique design allows the efficient inspection of hold baggage and air cargo while maintaining capability to meet the most recent threat detection standards. RTT® has passed the European Civil Aviation Conference's (ECAC) HBS EDS Standard 3 threat detection requirement and has been deployed by numerous airports and air logistics providers.
---
For more information contact: