World Security Report
2017-11-10 15:53:16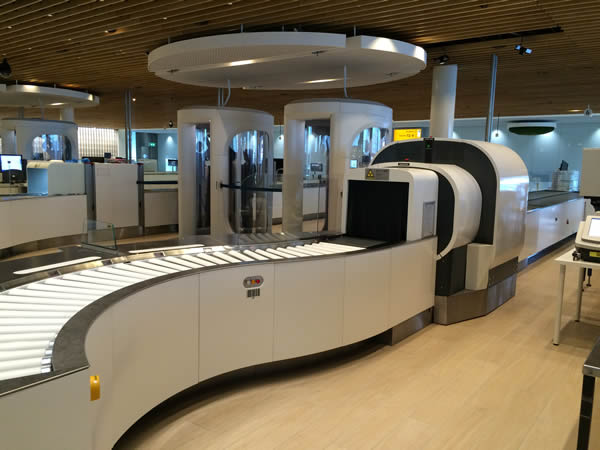 L3's ClearScan® Explosives Detection System Is First to Pass New European Standard for Cabin Baggage Screening
L3 Technologies has announced that its ClearScan® automated explosives detection system for carry-on baggage is the first to pass the new European Civil Aviation Conference (ECAC-EU) C3 Standard under ECAC's testing program. This standard enables passengers to keep electronics and liquids in their carry-on bags, expediting checkpoint traffic with an enhanced level of security screening.
This follows L3's June 2017 achievement of the C2 Standard, which allows electronic devices, but not liquids, to stay in carry-on bags. In the United States, ClearScan also passed the Transportation Security Administration (TSA) certification in April 2017.
"L3 is committed to providing the most reliable and innovative screening systems that combine safety and convenience for air passengers worldwide," said Christopher E. Kubasik, L3's President and Chief Operating Officer. "We are proud to be the first company to pass the enhanced C3 detection standard with our ClearScan system as we continue to improve our technologies for the benefit of our customers. Our strategy is to remain closely aligned wit the evolving needs of the traveling public to ensure a safe and improved experience at airports across the globe."
Mr. Kubasik added that a major European airport has placed an order for 25 ClearScan systems, with the potential for up to 30 additional units.
ClearScan has proved its superior performance with the largest operational development of such systems across the world market, having scanned more than two million bags to date. The state-of-the-art computed tomography (CT) system offers the smallest footprint of any available checkpoint CT device, making it easy to integrate into existing checkpoints. As new threats emerge, the ClearScan upgradable software platform can readily incorporate new algorithms.
---
For more information contact: