Critical Infrastructure Protection and Resilience, North America
2018-05-03 12:56:34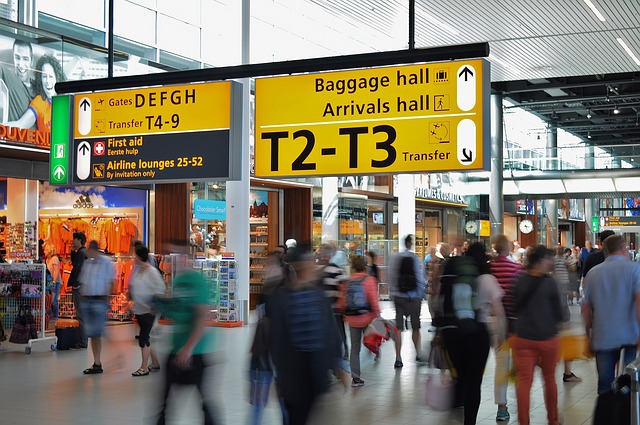 Transportation Security Administration Selects Unisys to Secure, Operate, Maintain and Protect Screening Equipment in U.S. Airports
Unisys Corporation has announced it has been selected by the Transportation Security Administration (TSA) to leverage an integrated package of Unisys Stealth® software and application services in developing, implementing and maintaining a suite of mission-critical applications that connect, protect and integrate the agency's security screening equipment deployed at more than 400 U.S. airports.
The work will be performed under the single-award Domain Awareness Integrated Network (DOMAIN) Support Services blanket purchase agreement (BPA) within TSA's Security Technology Integrated Program (STIP). A joint effort by TSA's Passenger Screening Program and Electronic Baggage Screening Program, the Unisys implementation provides a secure and scalable platform to integrate data from passenger and baggage screening equipment for real-time threat awareness and risk assessment.
The BPA has a ceiling value of $250 million over five years and covers a one-year base period followed by four option years. Under the BPA, Unisys will provide full lifecycle application development and operational support services to connect and integrate data from up to 14,000 TSA security equipment devices.
The solution includes Stealth™ microsegmentation software to deliver a powerful deployment model allowing TSA to securely connect and manage all airport screening equipment on the agency's global network. These screening devices perform duties such as scanning baggage and personnel to ensure the safety of travelers entering and leaving U.S. airports.
The Stealth security products deliver adaptive protection through the application of microsegmentation technology across extended enterprises, securing users, data, applications and systems from cyber threats. Through the creation of secure Communities of Interest, authorized users and Internet of Things devices like TSA's screening equipment engage in encrypted Stealth-enabled segments, cloaked from external attackers and protected from insider threats.
"The Unisys solution has the potential to positively disrupt the deployment concept of operations by allowing an immediate reconnect, with complete control, management, and monitoring in a secure isolated network model. Our approach provides TSA with considerable cost savings and efficiencies while ensuring security across TSA's network," said Amy Rall, group vice president for Homeland Security, and Critical Infrastructure, Unisys Federal. "The result will be a more secure and efficient deployment of devices and ability to more rapidly adapt and deploy new screening technologies across at all U.S. airports.
"Through this work of deploying Stealth and developing, implementing and maintaining these mission-critical applications for TSA, Unisys will assist the agency in its ongoing mission to ensure safety for the hundreds of millions of U.S. citizens who rely on air travel every year," said Rall. "Unisys prioritizes making microsegmentation and other advanced security work in the most critical environments, and we are proud to have been selected by TSA for this important and essential aspect of the agency's work."
---
For more information contact:
Tampa
Florida
United States Of America
Tel: +442081445934