World Security Report
2018-06-14 15:00:07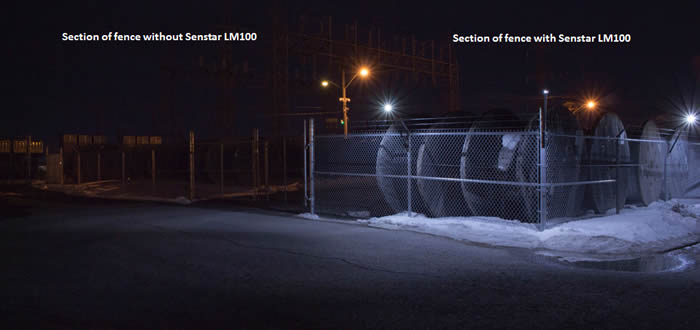 Senstar Announces First Major Sale of Senstar Lm100™ Hybrid Perimeter Intrusion Detection and Intelligent Lighting System
Senstar has announced the first major sale of its Senstar LM100 hybrid perimeter intrusion detection and intelligent lighting system. Over 1,300 LM100 luminaires will protect the 28,000 ft (5.3 mi) perimeter of a $1.5 billion brewery being constructed by a Fortune 500 international beverage company.
"The Senstar LM100 is the first perimeter intrusion detection product of its kind to combine two key security features in one cutting-edge product – deterrence (lighting) and detection (vibration-sensing) – illuminating intruders at the fence line and alerting the site's security management system of any attempt to cut, climb or otherwise breakthrough the fence fabric,» said Senstar Product Manager Todd Brisebois."
This project, in which the Senstar LM100 will be coupled with layers of video analytics and surveillance cameras, will be the second partnership between Senstar; the beverage company; A&E firm Benham, A Haskell Company; and installer EON Solution SA de CV. The group previously worked together on the expansion of a brewery site where Senstar's FiberPatrol fence-mounted fiber optic intrusion detection system was installed to protect a 5,000 ft (0.95 mi) section of new perimeter fence.
---
For more information contact: