Critical Infrastructure Protection and Resilience Asia
2018-07-18 04:08:13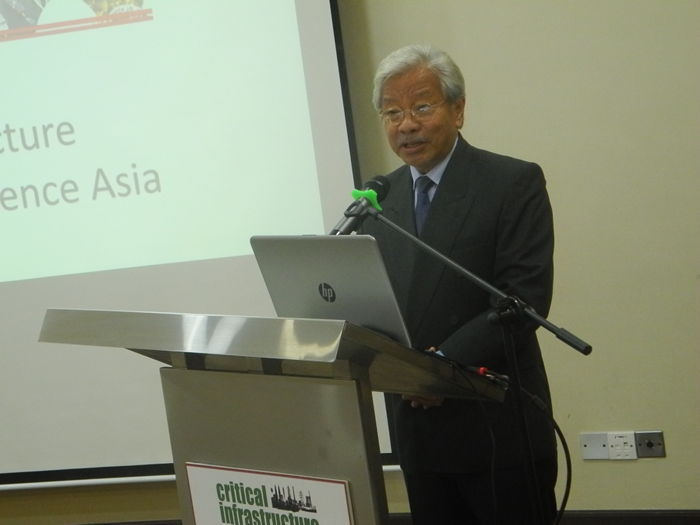 Today saw the start of the 3rd Critical Infrastructure Protection & Resilience Asia

Yang Berhormat Tan Sri Datuk Amar Dr. James Jemut Masing Deputy Chief Minister and Minister for Infrastructure Development and Transportation Sarawak opened the 2018 conference in Kuching, Sarawak on Wednesday 18th July at 9am.
Critical infrastructure protection is a major issue for governments the world over and here in Malaysia it is a key priority. That is why we have invested considerable time effort and public funds developing the organisations, tools and policies to protect our citizens.
According to the research by Malaysia Communication and Multimedia Commission (MCMC), from 32 million peoples in Malaysia, 24.5 million users (76.9%) have an access to Internet. In 2017, the Malaysia's Internet penetration had risen to 85.7 per cent from just 70.0 per cent in 2015. It shows information technology and communication (ICT) is experiencing rapid growth in Malaysia.
In 2017, CyberSecurity Malaysia received a total of 7,962 cyber security incidents reported to Cyber999 Help Centre. From Jan until June 2018, there are 3,280 incidents reported. The top four incidents reported are fraud (2,158 incidents), intrusion (514 incidents), malicious code (192 incidents) and cyber harassments (170 incidents).

Critical Infrastructure Protection and Resilience Asia, is being held at the Waterfront Hotel, Kuching, Sarawak, Malaysia on 17th to 19th July, with a One-Day Specialized Training Day, hosted by CyberSecurity Malaysia, and a two-day high level conference programme of international expert speakers, discussing the theme "Developing resilient infrastructure for a secure future".

Keynote speakers include Ir. Md Shah Nuri Md Zain, Chief Executive, National Cyber Security Agency (NACSA) and Munies Pillai, Senior Vice President of the Chartered International Institute of Security And Crisis Management. They join the opening with Datuk Patinggi (Dr) Abang Haji Abdul Rahman Zohari Bin Tun Datuk Abang Haji Openg, Chief Minister of Sarawak.
In Malaysia, the National Cyber Security Policy (NCSP) is one of the most important measures taken to secure the cyberspace and forms the foundation of Malaysia e-Sovereignty.
The implementation of NCSP is under the supervision of the National Cyber Security Agency (NACSA), National Security Council. NCSP is a comprehensive initiative to tackle cyber threats, especially in the protection of the 10 critical sectors which are Defence and Security, Transportation, Banking and Finance, Health Services, Emergency Services, Energy, Water, Information and Communication, Government Services, Food and Agriculture.
The event will be co-hosted by the National Cyber Security Agency (NACSA) and CyberSecurity Malaysia and supported by the Chief Government Security Office (CGSO), Sarawak State Secretary, Universiti Pertahanan Nasional Malaysia – UPNM, Sarawak Information Systems Sdn. Bhd. (SAINS) and Sarawak Convention Bureau.
Gold Sponsors of the event are Sarawak Energy.
CIPRA is also supported by International Association of Critical Infrastructure Protection Professionals (IACIPP)
Critical Infrastructure Protection and Resilience Asia will bring together leading stakeholders from industry, operators, agencies and governments to collaborate on securing Asia. The conference will look at developing existing national or international legal and technical frameworks, integrating good risk management, strategic planning and implementation. For details go to: www.cip-asia.com.
---
For more information contact:
Sarawak
-
Malaysia
Tel: +4402081445934