World Security Report
2018-11-26 13:35:39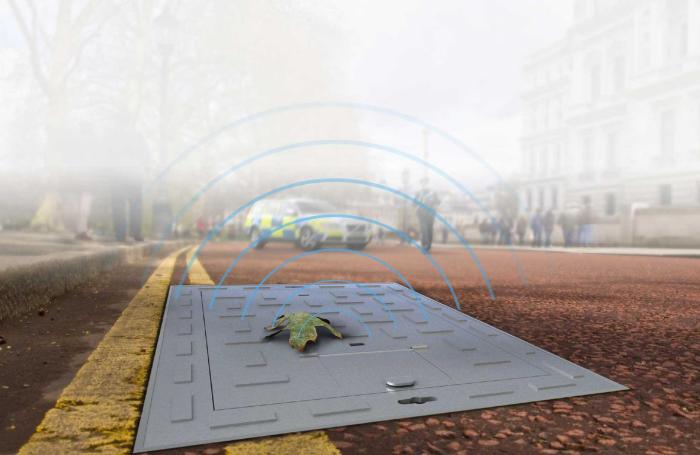 Intelligent access cover technology from Hugslock Systems takes centre stage at the International Security Exhibition
A Dorset Company is launching a ground-breaking smart security access system to protect underground Infrastructure at this year's International Security Exhibition.
Hugslock Systems Limited will be demonstrating the patented access system on November 28thand 29thin an interactive demonstrator taking centre stage at the London Olympia exhibition. The Protecting Urban Spaces demonstrator features innovative smart products that protect from threats in every-day life.
Hugslock Systems Limited is playing a key part in the exhibition. Hugslock have created the iNTelligent Access Cover Technology system. 'iNTACT' will truly revolutionize the security of underground critical infrastructure. Intelligence is embedded within the cover in the form of bespoke sensor/electronics packaging that offer remote locking and monitoring capabilities such as gas, heat, water sensors, Infrared CCTV, motion and seismic sensors.
Hugslock Systems Ltd is a safety and security service provider offering industry. leading incident prevention and response management for critical infrastructure. Hugslock Systems is based at Dorset Innovation Park, an advanced engineering cluster of excellence for the South West, building on strengths in marine, defence and energy.
In developed countries, most infrastructure is situated underground. This may be in the form of electricity, gas, water, sewerage, drainage and telecommunications. Gas build ups and electrical faults cause explosions that endanger the public. Fibre hacking, theft of steel covers, water contamination and terrorist activity are other risks posed by insecure underground infrastructure.
Hugslock Systems has designed a range of products that are market leading in the field of Critical Infrastructure Safety & Security. The business is built around the identified need for secure access covers that truly protect the critical infrastructure that services every aspect of daily life.
Hugslock has redesigned the traditional access cover, allowing for remote monitoring 24/7, environmental monitoring and remote locking. "iNTACT" is secure, tamperproof and provides information about its' environment to a central system.
---
For more information contact: