World Security Report
2019-02-11 09:36:11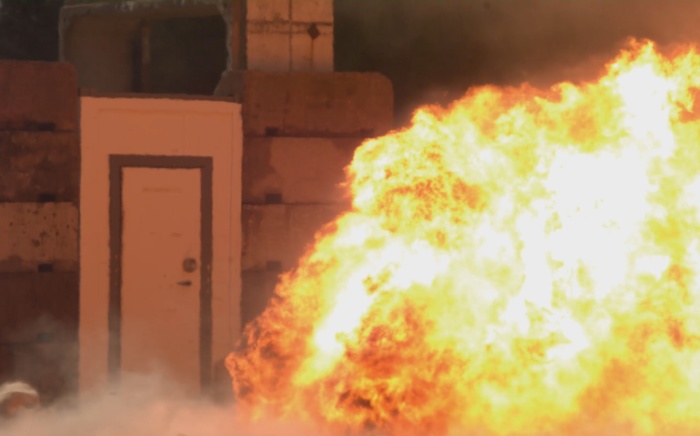 Remtech is launching a new blast & ballistics protection option to the ModuSec high security modular construction system.
A complete enclosure was tested with 100 Kg of TNT equivalence at 25m. The unit was rotated and re-tested at 15m. Doors were fully operational with no internal panel damage or fragments. The enclosure was also submitted for independent testing using the criteria of EN1522/23 for FB4 (.357 & .44) on panels, joints, doors, frames and interfaces. A 'Pass' was achieved on all elements of the build. The design of the ModuSec System allows inclusion of materials for protection up to FB7. AK-47 7.61 x 39mm and 7.61 x 51mm calibre test shots passed the tests without penetration or spall.
ModuSec is designed for use as a complete external building (assembled on site or factory built and transported as a complete unit), internal enclosure within a building or as partitions – to any size. The system includes wall and ceiling panels, support steelwork, doors, grilles and windows plus roof and rainwater goods for external sites. The system is quick and clean to build and requires little or no ongoing maintenance. It provides a 90 minute fire rating, security options to meet LPS1175 SR1-SR5, EN1627/30 RC5 and UK Government CPNI forced attack standards.
This single source package includes design, manufacture, delivery and installation and is suitable for any secure or protected environment – IT, research, storage, guard house or protection of other personnel
---
For more information contact: