World Security Report
2019-05-17 14:55:44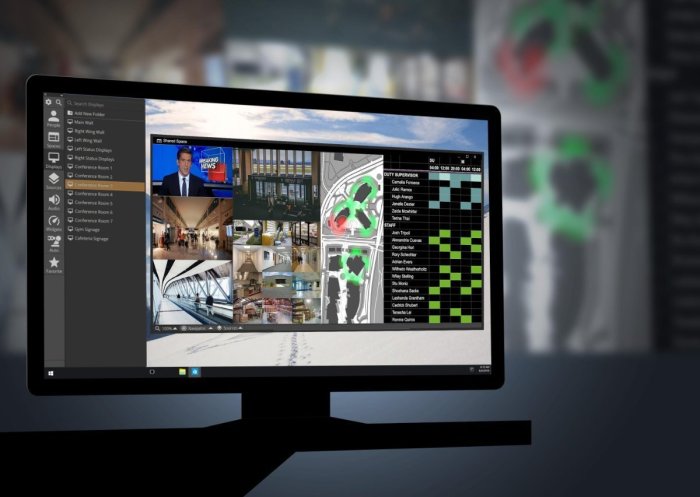 Activu® and G4S Secure Integration (A G4S Company) Deliver Next-Generation Intelligent Visualization Solutions to the Corporate Security Market
Today, Activu® and G4S Secure Integration have announced a partnership that enhances the integrated security solutions from G4S with Activu vis/ability®, the collaborative platform for event-driven intelligent visualization. The new partnership leverages core strengths of both companies while simplifying the specification and implementation of a more advanced, redundant security and visualization technology option for G4S customers.
Activu vis/ability®—consisting of Activu's proprietary software running on industry-standard servers and display technology—will enhance the G4S solution with an advanced command and control situational awareness platform, flexible enough to scale for clients of any size. Vis/ability® offers G4S SOCs a unique, dynamic common operating picture that actively responds to critical input from the security infrastructure, delivering real-time, proactive situational awareness to security professionals, in context, anywhere.
A global leader in integrated security systems for over 100 years, G4S consults, installs, and manages secure private facilities and Security Operations Centers (SOCs) in 90 countries, while employing a workforce of more than half-a-million dedicated people.
Founded in 1983 as the first U.S.-based company to develop video wall technology, Activu's software platform makes critical information visible & collaborative, improving incident response & management, while benefitting the lives of billions of people worldwide, every day. Activu solutions provide a common operating picture for teams of decision-makers in military, utilities, transit, public safety, corporate, and cyber security control rooms.
"Activu's software platform has been hardened in the most demanding military, emergency, and security environments where teams require a redundant, efficient, and proactive common operating picture," said John Alfieri, Chief Operating Officer at Activu. "We are excited to be partnering with G4S to offer their customers the most advanced, secure collaborative platform in the world."
"G4S Secure Integration and Activu are a natural fit," said Ran Dagan, VP Product & Technical Programs at G4S Secure Integration. "Together we now offer the most complete and powerful security solution offered anywhere. G4S clients will benefit from the strength of two market leaders as we now offer the most collaborative situational awareness software and security services available anywhere."
Source: G4S Secure Integration
---
For more information contact: