World Security Report
2019-06-13 17:15:37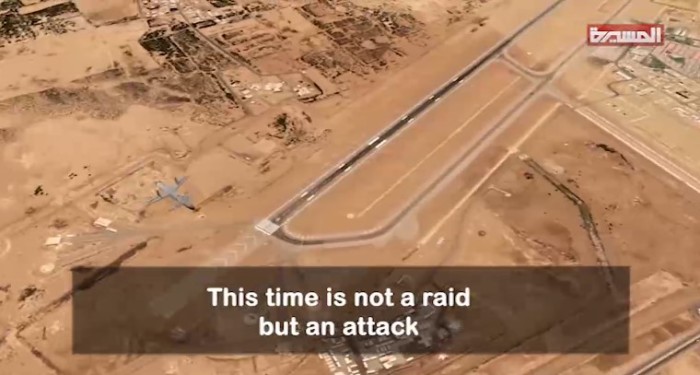 Yemen's Iran-aligned Houthi movement have attacked Saudi Arabia's Abha airport with missiles with 26 people are reported to have been injured. It is unclear as yet whether the missiles were fired from drones as in previous attacks, but it seems likely.
On the 9th June the Houthi's claimed to have launched multiple drone attacks on the Jizan airport also in Saudi Arabia.
11th June Saudi air defence forces intercepted two Houthi drones targeting a southern city, that's home to an air base, state media reported, as the rebels intensified their attacks on the kingdom.
"The attack was part of the continuing attempt by the Houthi terrorists to target civilians in Saudi Arabia," Arab coalition spokesman Col Turki Al Malki said during a press conference in Riyadh.
The drones targeted Khamis Mushait, some 815 kilometers southwest of the capital, Riyadh, and near the kingdom's border with Yemen.
On the 26th May Official Spokesman for Coalition's Joint Forces Command "coalition to support the legitimacy in Yemen" Colonel Turki Al-Malki said that "the Royal Saudi Air Defense Forces (RSADF) managed to intercept and destroy a drone carrying explosives launched by Iranian-backed Houthi terrorist militia in an attempt to target King Abdullah Airport in Jazan, being used daily by thousands of Saudis and expatriates without any regard for international humanitarian law and its customary rules, which gives special protection to civilian objects."
14th May this year, it was confirmed by Saudi Ministry of Energy that two pumping stations on the East-West pipeline were attacked by drones armed with explosives which caused a fire and minor damage. The pipeline transports Saudi oil from the Eastern Province to Yanbu port.

Image source: almasirah.net
---
For more information contact: