World Security Report
2019-06-14 11:39:09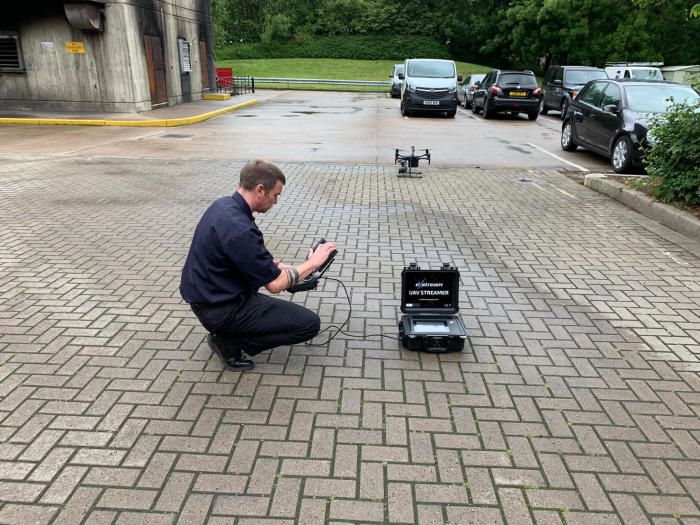 Humberside Fire and Rescue Service Launch New UAV Streaming Solution
Humberside Fire and Rescue Service is one of the first fire and rescue services in the UK to introduce a new streaming solution enabling situational awareness beyond the UAV pilot to other cooperating responders and beyond – all in real time.
The UAV Streamer provided by Excelerate Group simply plugs in to the UAV controller enabling footage to be streamed over public or private networks securely via the ExStream Video Application. Footage can then be accessed securely anywhere via any authorised device with an internet connection.
Chris Maughan, Watch Manager said, "Having the ability to live stream footage from the UAV gives operational commanders who are remote from the incident an informed appreciation first hand of ongoing situations, in live time. It will also allow a wider audience with our partners such as the Police and the Local authorities again to view the conditions on the ground, for instance in times of flood incidents.
Our ongoing partnership with Excelerate allows us to ask/request new innovations to be researched and that two-way communication has already proved itself. The ExStream/UAV Streamer solution was further developed following discussions, namely the inclusion of more than one channel allowing general and restricted channels dependant on the requirements of the incident."
---
For more information contact: