MARSS
2019-08-13 13:22:14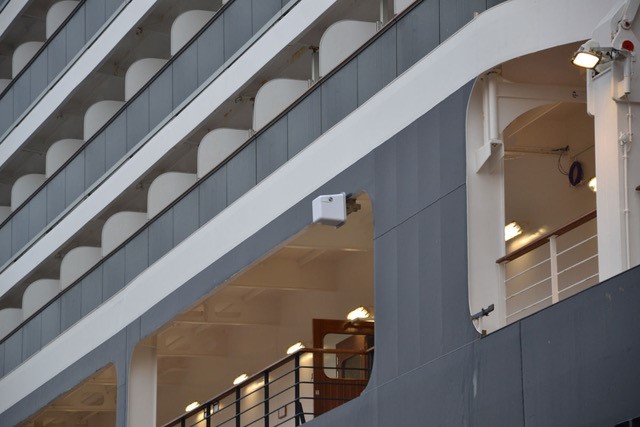 MARSS secures contract for the installation of MOBtronic, their advanced man-overboard detection and tracking system onboard new cruise ship.
The contract includes the installation of a network of MOBtronic marinised pods that are strategically positioned to cover the volume around the entire vessel, creating a virtual shield which automatically detects and classifies a man-overboard event.
The system features a patented configuration of sensors that reliably detect a fall and notify crew when a man-overboard event occurs. Using a combination of multi-sensor data and MARSS proprietary software, MOBtronic provides alerts, live tracking and video playback via an intuitive user interface to aid crew in managing SAR operations and to analyse a MOB incident.
MOBtronic is unique with its exceptionally low false positive rate (less than 1 per day) often caused by birds, breaking waves and other objects, significantly reduces false alarms and ensures a >95% detection rate.
MARSS Senior Vice President of Science, Dr Alberto Baldacci, adds "We are delighted to be delivering the most advanced and proven man-overboard detection system to this vessel which will ensure the safety of both guests and crew onboard".
The MOBtronic system is currently being installed with the vessel due for operation later this year.
MOBtronic complies with the current recommendations of the ISO PAS draft with a proven probability of detection in excess of 95 and false alarm rates of less than 0.3 a day.
MOBtronic is installed and operational on other cruise ships and large private yachts. MARSS also won a contract for the installation of MOBtronic onboard the latest Royal New Zealand Navy fleet auxiliary vessel for operation in the dangerous Southern Ocean.
MARSS MOBtronic™ is the Safety at Sea 'Best Safety Product of the Year'.
---
For more information contact:
9 Avenue d'Ostende
98000
Monaco
Tel: +377 93 50 52 22