World Security Report
2019-08-29 08:17:49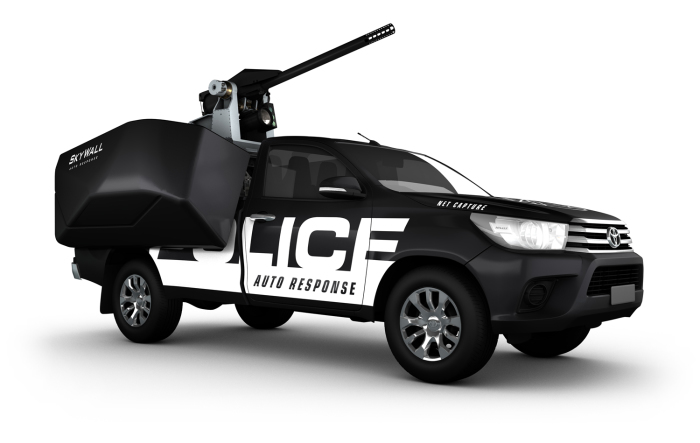 Vehicle mounted net capture system will be launched at DSEI London 2019
OpenWorks Engineering is pleased to announce the release of the world's first vehicle mounted drone capture system, SkyWall Auto Response. The system provides security forces with a way of protecting a large area using the operationally proven SkyWall net capture technology, already deployed at critical national infrastructure around the world.
SkyWall Auto Response looks like any typical commercial vehicle at first sight as the drone capture system is hidden under rapidly deployable covers, ensuring the system remains discreet when not in use. When a drone threat has been detected, the vehicle can be manoeuvred quickly and the SkyWall net capture system is automatically deployed from under the cover.
OpenWorks expects the first operational deployments of SkyWall Auto Response to be in the coming months, as plans are already progressing and excitement in the end user community has been building over a considerable period. The system will be displayed in the outdoor space (next to Taylors Bar) at DSEI 2019 (10th – 13thSeptember), at the Excel Centre London, as the system is formally launched to the world.
---
For more information contact: