Border Security Report
2019-11-21 11:43:49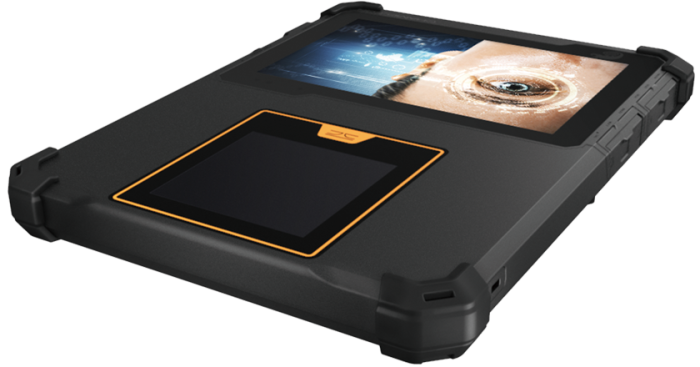 JENETRIC has announced a strategic global partnership with the Laxton Group
This cooperation was formed to address the ever-growing demand for integrated, multi-modal biometric tablets including first-class fingerprint scanners.
JENETRIC emphasizes the most compact LIVETOUCH QUATTRO Compact as an integral part of the Laxton Chameleon 8 Slap+. Being FBI Appendix F certified for both ID Flats and tenprint fingerprint acquisitions, and on top as the only BSI certified compact tenprint device, the scanner is suitable for 1:N identifications that are based on ID flats only.

Thanks to a large FAP level 60 sized capture surface, four fingers flat can now be captured straight without the need for rotation or the risk of missing a finger. What sets the LIVETOUCH QUATTRO Compact apart from its competition even more, is its lowest weight and power consumption.
"This necessary and exciting addition to the Chameleon 8 range is perfectly suited for the European Entry Exit System and its mobile border control and verification applications." says Nick Perkins, President of EMEA for the Laxton Group.
---
For more information contact:
United Kingdom
Tel: +4402081445934