World Security Report
2019-12-02 14:10:28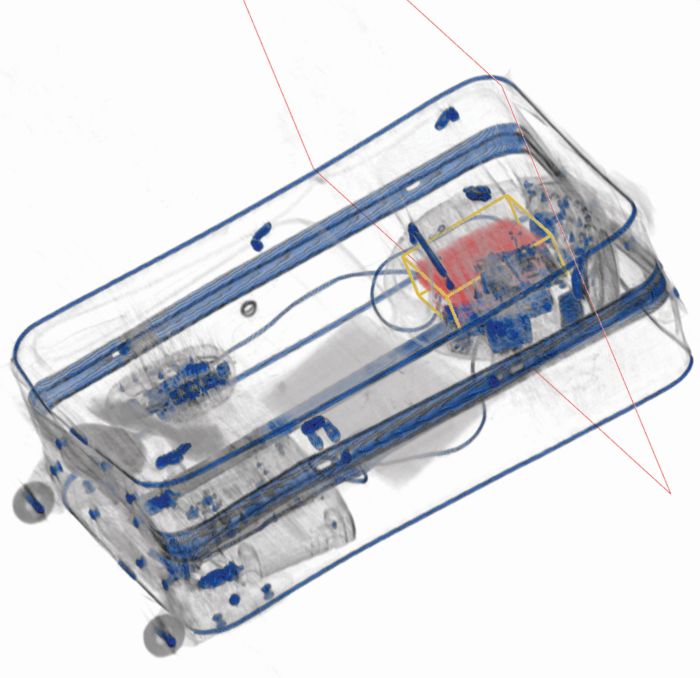 Future-proof threat detection with Rapiscan® Systems security and screening equipment
Rapiscan® Systems, a leading global supplier of security inspection technology, is exhibiting at this year's International Security Expo (Stand D30, 3-4 December, London Olympia). The company will demonstrate its security and screening technology excellence with its products and solutions for the aviation, event security, critical infrastructure and law enforcement sectors.
Highlights on the stand include the RTT®110 Explosive Detection System, Itemiser® 4DN Narcotics Trace Detection, the 920CT advanced cabin baggage screening system and TRS™ Tray Return System, some of Rapiscan's most innovative and effective security screening solutions.
RTT®110 Explosive Detection System – ECAC certified for highest performance standard
Widely used by airports and air cargo screening facilities worldwide, the RTT®110 offers customers faster, more efficient and more effective hold baggage and air cargo screening. With the belt running at 0.5m per second and the 'Dynamic Window' providing minimal gaps between items, the RTT®110 provides industry-leading throughput, able to exceed 1,800 bags or 2,500 parcels per hour. High resolution 3D imaging and low false alarm levels ensure operators work with confidence and consistency, reducing delays and increasing efficiency. The RTT®110 recently obtained the exacting ECAC 3.1 performance standard, which is the highest testing standard for EDS systems in Europe.
Itemiser® 4DN – Enhanced narcotics and drugs trace detection
The Itemiser® 4DN is optimised for enhanced narcotics detection, with quick analysis and results in just 8 seconds. It can detect a broad range of current market threat narcotics without the use of a radioactive source, thereby eliminating the need for annual wipe tests and licensing, while reducing shipping challenges. Designed to take in trace sample swabs from packages, mail, human skin, clothing, among other items, the Itemiser® 4DN ensures highly selective and sensitive detection of familiar narcotic threats, as well as synthetic cannabinoids and opioids. Fast interpretation of results, along with the ability for custom and upgradable trace libraries, enable system optimisation in the field, keeping customers one step ahead of ever-evolving threats. The portable, ergonomic desktop unit enables instant deployment and is ideal for use in checkpoints across customs and border, prisons, critical infrastructure and law enforcement applications.
920CT and TRS - Ground-breaking technology meets contemporary design
At the forefront of checkpoint security, Rapiscan's 920CT Explosive Detection System for Cabin Baggage (EDSCB) screening solution improves passenger experience while increasing their safety. With ever-increasing global threats and new regulations being introduced, the 920CT encompasses state of the art technology, designed to meet the strictest of current and future regulations. Approved by ECAC, the 920CT allows passengers to leave their large electronics, laptops, and liquids in the bag. It provides the highest resolution 3D image, which allows exceptional On-Screen Inspection and Resolution (OSIR) for the operator, reducing the need to open and manually search bags. The 920CT detects threats quickly and makes decisions based on what it sees. Its intuitive and simple-to-use touchscreen makes inspection easier and faster.
In addition to Rapiscan Systems' standard X-ray baggage scanners, 920CT can easily integrate with its own security checkpoint Tray Return System (TRS™), designed to allow for increased throughput, reduction in staff tray handling and the ability to increase passenger focus. The advanced and effective TRS™ keeps airline passengers moving swiftly through the security checkpoint, even at the world's busiest airports.
Rapiscan Systems' products and solutions keep customers at the forefront of industry performance and technology. For more information, join the Rapiscan Systems team on stand D30 at International Security Expo 2019, 3 – 4 December.
---
For more information contact: