Ovation Systems Ltd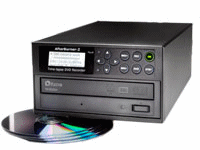 AfterBurner-2
Time-lapse video recorder with video quad, motion detection and Ethernet networking.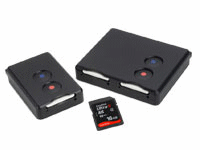 FlashBack-3
Miniature digital video recorder with H.264/AVC video compression and IP streaming.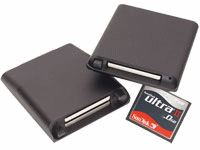 FlashBack-2
Compact, rugged flash memory MPEG-2 video recorders for ultra-covert/body-worn applications.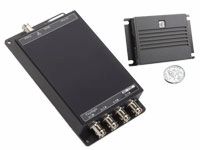 FourSight Rugged
programmable picture-in-picture units for covert monitoring applications.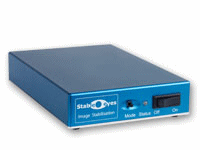 StableEyes
Real-time video stabilisation system for high-zoom cameras.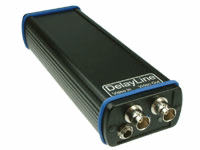 Delayline
Cost effect video and audio delay system, for where a constantly rewriting video store is required.
Ovation Systems Ltd specialise in the design and manufacture of rugged, high performance video surveillance products for the police, military and other government law enforcement agencies. Over the past 20 years the company has gained an excellent reputation in the law enforcement market and has won a number of awards for the development of specialist video surveillance products. In April 2008, the company was awarded The Queen's Award for Innovation and more recently, The Queen's Award for International Trade 2009.
Product Range
Over a period of 10 years our product range has been developed with a strong focus on high-end video surveillance applications for the police and military.
Products include video scrambling and video encryption, video link expanders (multiplexers/demultiplexers), covert and rugged digital video recording, advanced picture-in-picture units and real-time video stabilisation.
Product Development
Ovation Systems have a highly experienced team of degree-qualified design engineers dedicated to the design, development and support of our product range. We have invested heavily in the latest CAD design tools for both electronic and mechanical design, ensuring the fastest possible development times.
This wealth and depth of engineering capability has enabled Ovation Systems to stay at the forefront of digital video processing technology for almost two decades.
Production and Quality
With a such a demanding customer base as the police and military, we are dedicated to ensuring the highest possible product quality and reliability. All PCBs are built to the highest standards and most products are housed in rugged, hard-anodized milled aluminum enclosures. Even before entering production, all systems are thoroughly qualified for performance over extended temperature ranges in our environmental test chambers.
There is great emphasis on build quality and all sub-assemblies and completed units are tested in-house and soaked at high temperature before dispatch.
Sales and Marketing
We take great pride in what we do and are highly focused on supplying the very best products and support to our customers. In the UK, sales are either direct to the end-user or via a number of systems integration partners. Over 60% of our business is export, via a network of specially selected representatives around the world. Over the past 10 years the company has grown at a very healthy rate with turnover steadily increasing by well over 20% per annum.
Technical Support
As we design and manufacture all our products, we are in a position to provide excellent technical support and back-up for our entire range. We encourage as much end-user feedback as possible to help us design in the features and functions that really make a difference to our users in the field.
Delivery and Guarantee
All orders placed are generally dispatched by next day / international courier. We work closely with reputable transport companies to ensure prompt and safe delivery of all stock. As standard, we provide a 12 month return to factory warranty.