Thales
2017-09-19 14:17:07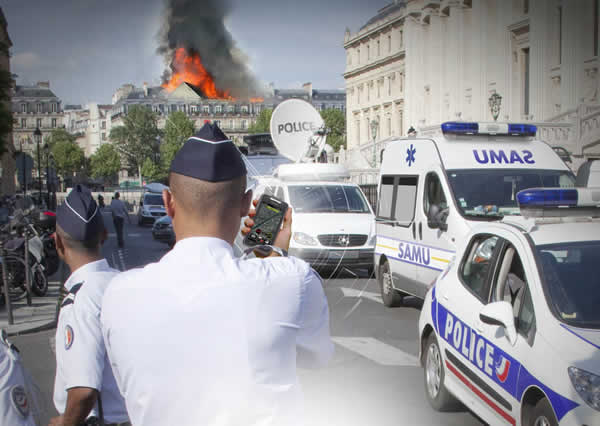 EchoStar Mobile and Thales emphasize importance of communications connectivity for public protection and disaster response 2 GHz band Provides the Resiliency Needed for Mission-Critical Applications


EchoStar Mobile and Thales detailed their approach to Public Protection and Disaster Response in the new white paper "A Critical Tool for Europe for Effective Public Protection and Disaster Response (PPDR) Communications Connectivity: 2 GHz Mobile Satellite Service with a Complementary Ground Component."


Jennifer A. Manner, senior vice president of regulatory affairs at EchoStar Corp., commented, "With the successful launch of EchoStar XXI, EchoStar Mobile and Thales are well positioned to provide an effective PPDR solution—this white paper shows the important role that the 2 GHz band will play in bringing reliable connectivity to the PPDR community."


EchoStar Mobile and Thales are collaborating to develop end-to-end mobile satellite and terrestrial solutions for PPDR, as well as specialized mobile satellite and terrestrial terminals.


Thibaut Pichard, service manager for Thales' Eiji solution, added "we are excited that, with supplementation by the EchoStar Mobile MSS/CGC network, Thales' Eiji solution is primed to become the first affordable PPDR communications service on the market to meet the requirements of the PPDR community without massive investments by the states."


A state-of-the-art S-band MSS satellite with Ka-band feeder links, EchoStar XXI, owned and operated by EchoStar, is located at the 10.25 degrees East geostationary orbital position. Through an agreement with EchoStar, EchoStar Mobile will utilize a portion of the EchoStar XXI payload to provide MSS capacity throughout Europe, including the European Union.
---
For more information contact:
45, rue de Villiers
92526 Neuilly-sur-Seine
France
Tel: +33(0)1 57 77 80 00